Can counselling or psychotherapy help you?
Perhaps you are feeling as though you cannot find your way right now..
July 2023: Availability
I am not currently able to take on any new clients or supervisees.


I am a psychotherapeutic counsellor, supervisor and trainer and have been practicing now for more than 20 years. I specialize in supporting clients and colleagues who engage in online therapy as well as in more traditional in-the-room settings. I am a published researcher and writer in the field of online therapy and offer training and support to practitioners who may be seeking information and advice. The COVID-19 pandemic has led to a rapid development in the provision of online services and I am passionate about ensuring that these are offered safely and ethically by practitioners who have explored and understand the unique practical and psychological phenomena that may arise when communicating using information technology.
Can counselling or Psychotherapy help you?
Are you feeling low, anxious, irritable or stressed? You may have lost confidence or belief in yourself and be putting things off or avoiding involvement with others. Maybe you are facing loss or uncertainty, or you have been through some unexpected and difficult experiences.

It might be that you are not sure why things feel hard, but they just do...

People seek counselling or psychotherapy for a wide range of reasons, often linked with feelings and experiences like these. I am a psychotherapeutic counsellor with many years' experience and I offer counselling/psychotherapy in times when it may feel hard to find the right pathway alone. I am committed to the provision of a safe, confidential and non-judgmental setting and context for our work together, where you can begin to break down some of the barriers that may be currently standing in your way. My aim is to help you gradually to understand yourself better and to find ways of getting back on track or starting out in new directions.

Online counselling can create opportunities for people to engage with a therapist who might otherwise find this difficult, either for practical or emotional reasons. I have been involved in establishing and managing online counselling services and have several years' experience of working in this way. (If you are interested in this approach, you can read more here.)

Whatever approach you choose for your counselling, it is likely that we will have some contact with each other than involves the use of information technology. I have a digital policy that informs all my online contact with clients.

However we meet, the relationship that we create between us will be at the heart of our work together. We will collaborate closely to help you to explore and reflect on your past and current experiences and challenges and to face fears you may hold about the future. Through this gentle exploration, you may find you are able to gain some relief from the emotional pressures and pain that you may have found hard to manage alone and to bring about positive transformation and change.
My background:
I have worked as a psychotherapeutic counsellor in a number of settings, including local authority groups and charitable organisations. Much of my time has been spent working in Higher Education, counselling students at the Universities of Sussex and Portsmouth. I have been privileged to work with people of all ages who come from a very wide range of backgrounds and from many different parts of the world.

Prior to becoming a counsellor I was a teacher, working in primary and early years education. More recently, I have taught psychology and counselling skills in further and higher education and for therapy training organisations.

I have a special interest in the needs of families impacted by disability and offer informed therapeutic support in this area, having worked for some time within a Social and Caring Services Disability Team.

I have also worked in a Pain Clinic and have a particular interest in the value of mindfulness-based approaches when addressing either psychological or physical pain and suffering and I teach mindfulness techniques both to groups and one-to-one. These techniques can be helpful whether they form a part of counselling and psychotherapy or are learned separately.
Location
My consulting room is located just west of Chichester, West Sussex.

Online counselling and supervision are not limited by geographical location and I can work with you wherever you may be, as long as you have internet access (this can be especially helpful if you travel a lot). Security and confidentiality are paramount when working online and if you are seeking this kind of support, I will discuss these things with you in detail when you make initial contact.
Fees
Session fees: Fees are negotiable according to individual circumstances and agreed at the initial consultation.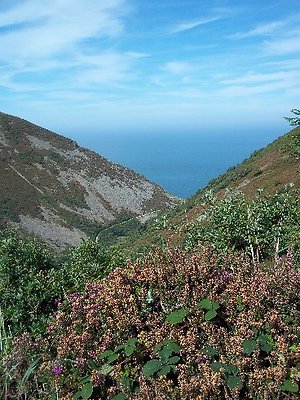 "Not I, nor anyone else can travel that road for you.
You must travel it by yourself.
It is not far. It is within reach.
Perhaps you have been on it since you were born, and did not know.
Perhaps it is everywhere - on water and land."

― Walt Whitman, Leaves of Grass