Working online during and beyond the pandemic
The COVID-19 pandemic has transformed the ways in which therapists deliver therapy. Online therapy is now not only accepted as an alternative approach to making therapeutic connections but also as a way of breaking down some traditional boundaries, both physical and emotional. However, this means so much more than simply creating a different space where we offer the same provision as before. I have been involved in a number of initiatives in collaboration with Onlinevents and also with BACP, exploring what happens in online spaces and how we best serve our clients . Take a look at these links if you are a therapist looking for a training event or workshop that can offer help.

If you belong to a group or organisation and would like to arrange a bespoke presentation or workshop for your members or team on a variety of themes relating to the impact of COVID-19 on psychotherapeutic work, please contact me for further information.


** NEW WORKSHOP **
Tales of the Unexpected: Online Work during the Pandemic, What have we learned and where do we go from here? with Kate Dunn and John Wilson

This workshop was recorded live on Wednesday 13th July 2022 and a recording is available for purchase for £9.99 from: Onlinevents Workshop Library

The workshop explores the technological revolution that has taken place in the provision of psychotherapy and counselling since the start of the pandemic. It provides an opportunity for us to think more deeply about the implications for therapeutic relationships of changing the ways in which we engage and connect and to explore ways in which we can assess the impact of these changes on our clients and ourselves as practitioners both individually and collectively. Client stories and case material are used to illustrate ideas and stimulate thinking.


Onlinevents: Behind the Screen
Interviews and Workshops

I have been involved for a number of years in creating a series of video discussions with colleagues, facilitated by Onlinevents . These generally take the form of an hour's discussion around a dedicated theme with John Wilson, the founder and facilitator of Onlinevents and Carole Francis-Smith, a fellow practitioner and researcher of online therapy.

During 2020 these included the provision of a weekly supportive and informative hour for therapists who had to take their work online rapidly and unexpectedly. Recordings of all of these discussions and many additional resources can be found at the Onlinevents website under the heading of Behind the Screen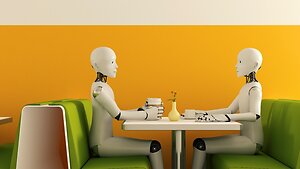 Pre-recorded workshop in collaboration with Onlinevents
An workshop for practitioners and colleagues whose practice involves moving between online and in-person spaces with their clients:

Follow this link for more details of how to access the recording:
Assessment for Online and Face to Face Counselling: Taking Care of Clients


Workshops, courses and groups
I regularly facilitate CPD workshops for professionals. Examples include:

Moving your Practice Online in Response to Covid-19

Working with Video in Online Therapy

Working with Text in Online Therapy

Therapy in the Age of the Internet

Mindful approaches to Therapist Self-Care

Setting Up and Working in Private Practice

Contracting and Establishing the Therapeutic Frame

If you are interested in arranging a bespoke workshop or course for your organisation, please contact me.